This guide is for people who want to reduce the effect of bullying and incivility in teams, services, and organisations. It has been written to help people learn how to resist being silenced and to be constructively awkward as a way to keep thinking, feeling, and collaborating. This guide will disappoint those want a quick fix. They do not work and waste goodwill, which may already be depleted by years of oppressive behaviours being tolerated.
The guide describes five stages, that can be used by senior leadership to steady its progress through an intervention that never ever goes to plan and will have some people wishing they had never started.
If bullying and incivility has been a feature of the culture for a while, the senior leadership should not avoid its part in what is going on. Nor should it allow this acknowledgement to silence its authority and determination to improve things.
The 'Leading the intervention' position is crucial to the success of the whole project. The early stages of the intervention are disruptive, and reasons will emerge to stop. The later stages require vigilance to keep things going. Someone senior must be willing and able to observe how the stages are unfolding; keep people to task; help when required; acknowledge their own part in things; and insist on change.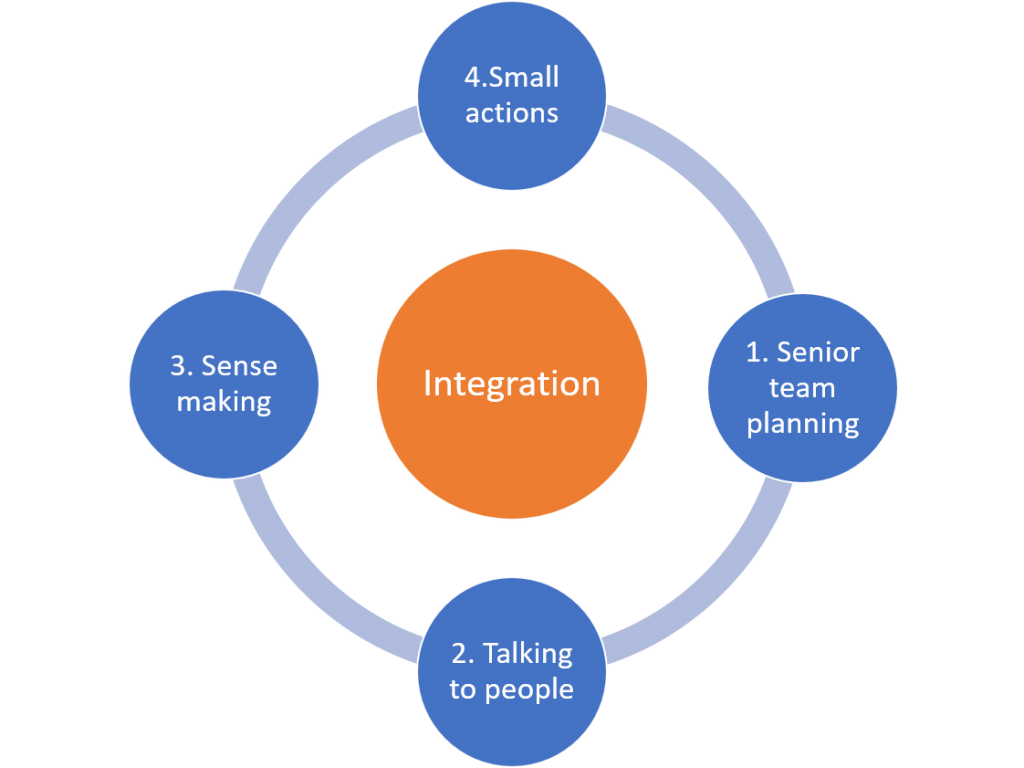 Below is a summary of the stages. There is more detail via the links but remember this is a work in progress.
The evidence of the effects of bullying and incivility can be found here.
Overview of the 5 stages